BREAKING THROUGH THE MATRIX ILLUSION: You have been cheated out of the truth: There are TWO Human Races - The original Terrestrial Humans - and the, secret, undocumented - Illuminati's New World Order "Hybrid" Parasites: The "human appearing" race which blends in perfectly and seamlessly with us terrestrial humans. Your eyes can't tell the difference. Every level of the global human society surreptitiously infiltrated and infested by these human appearing ET parasites.
Sunday, June 15, 2014
What do you think of the non voting strategy?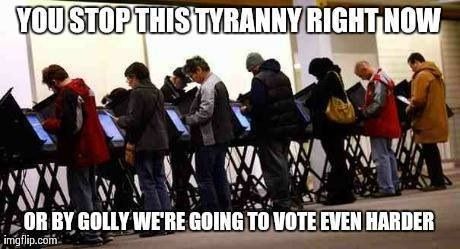 Article Source:
(link to article source>
Related Link:
What Should You Know about "The Matrix"
Posted by

Peter Landy
at 6/15/2014 11:40:00 PM